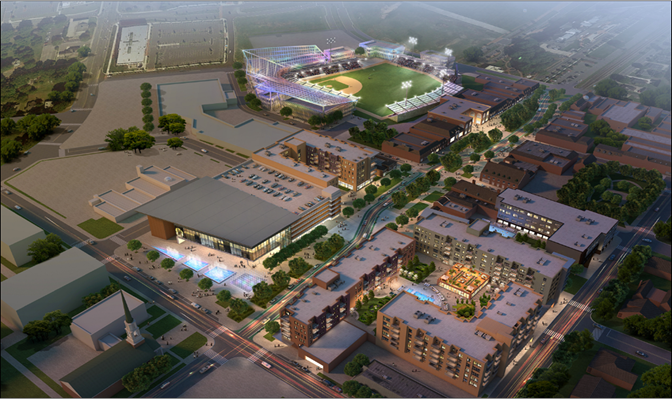 Aug. 10. As expected, the Kannapolis City Council has picked Lansing Melbourne Group to develop a mixed-use project downtown. LMG will invest $60 million.
City staff will negotiate with the company on a Master Development Agreement, which will establish more details regarding the design, finance, construction, ownership and operations of the project.
The city, which will invest up to $12.6 million in the project, plans to have a signed agreement by December.
The four-acre Demonstration Project will include multi-story residential, retail and parking development between Main Street and West Avenue.
"This project is expected to generate momentum and enthusiasm in downtown Kannapolis. The City will make an investment in the parking structure while the developer will invest in purchasing the land from the City and constructing the other buildings," a Kannapolis press release said.
LMG is based in Fort Lauderdale and has completed projects across the United States including Hyatt hotels, Verizon and Hewitt Packard facilities.
"This is a once in a lifetime project. We like working with government and we believe we can make a difference and create a special place with this project in Kannapolis, " said Peter Flotz. who is part of LMG's management team,
LMG plans to use local firms for construction while using their management team to lead the process. Construction is anticipated to begin in the summer of 2017 with the entire project taking five years to complete.