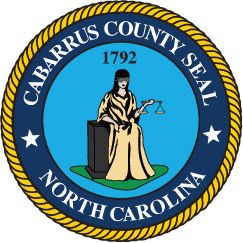 By Katie Piccirillo Sherman. Gov. Pat McCrory says North Carolina is experiencing an economic comeback, but it looks like Cabarrus County deserves much of the credit.
Fifty-five counties throughout the state actually have fewer jobs than they did before the Great Recession and 75 counties have more people seeking work.
But Cabarrus County is a star performer: The unemployment rate is now down near 4.3 percent, a massive decline since peaking around 12 percent in 2009.
Diane Honeycutt, vice chair of the Cabarrus County Commission, is part of the new pro economic development majority on the board that has approved incentives for a wide range of new and expanding businesses. "One of our primary goals has been to let people know we are open for business and looking for quality job creation for our citizens," she says.
The County Economic Development Corp., which has split off from the Cabarrus Chamber of Commerce, announced 606 new jobs last year, and nearly $200 million in new capital investment. Requests for Information are up 36 percent from last year, a sign of good things to come.
Meanwhile, the board of directors has plucked Robby Carney from Mooresville/South Iredell to lead the Cabarrus EDC. He took over as president and CEO Aug. 1.
"When we invest in these companies that come to the county or businesses in the county looking to expand, we benefit in several key ways," said Honeycutt. "One, we build our tax base which helps keep our taxes lower for our citizens. Second, the job creation helps our citizens have good jobs and provide a great quality of life for their families. Third, the money from those jobs becomes disposable income that goes back into local businesses for everyday needs of our citizens.  And last but not least, the companies that come to the area usually become good corporate citizens giving back to the community. All in all it is a win-win for everyone."
Of course, small business and construction lending has loosened up, helping float all boats, not just Cabarrus.
But observers say the county's pro economic development approach since the defeat of anti-incentive commissioners Chris Measmer and Jason Oesterreich has done wonders.
The Cabarrus County EDC started an "extensive search for new leadership late last year" immediately after Patrick Coughlin, who headed up both the chamber and the EDC,  was terminated.
Barbi Jones was hired to head up the Cabarrus Chamber in May and took on the title of executive director when the organizations officially separated.
The thinking was that the chamber was a membership-based organization, focused on members, while the EDC is about real estate, recruiting and retaining employers and nurturing a pipeline of economic development inquiries from around the world.
During Carney's time at Mooresville-South Iredell EDC, more than $3.2 billion in new projects and 8,000 new jobs came to the region.