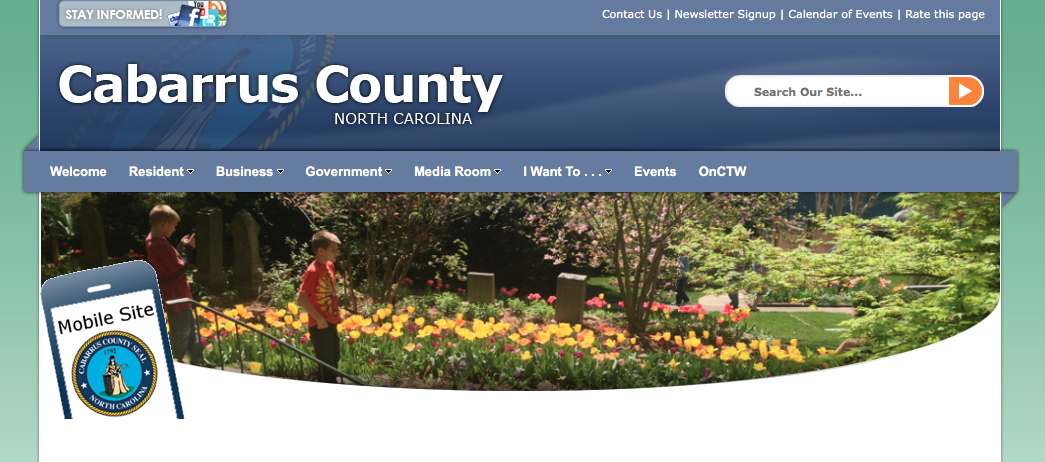 Cabarrus County is moving up in the world of  best technology practices. The Center for Digital Government and the National Association of Counties says Cabarrus moved up a notch in the 2016 Digital Counties Survey, to No. 6 this year for counties with a population of 150,000 to 249,999.
While counties self-select around entering the contest, the survey recognizes leading examples of counties using technology to improve services and boost efficiencies. The Center for Digital Government said Mecklenburg did not enter.
Top Digital Counties 

(150,000-249,999 population)

Arlington County, VA
Charles County, MD
Frederick County, MD
St. Tammany Parish, LA
Boone County, MO
Cabarrus County, NC
Davidson County, NC
Oneida County, NY
Delaware County, OH
County of Barnstable, MA
Cabarrus ranked eighth in both 2012 and 2013, seventh last year.
The survey says shared services and a data center help Cabarrus infrastructure run as efficiently as possible.
The county data center is shared with two local school districts, upgrading their reliability and disaster recovery capabilities, while the city of Concord subcontracts with Accela through the county's hosted service agreement for its automation software.
"The arrangement, outlined in an intergovernmental agreement, enables simple integration of city and county workflows for planning, zoning and inspections, improving service to citizens and making the most of the county's IT investment," according to the Center for Digital Government.
The center also cites a responsive web design that can be used across platforms
"The county also has demonstrated its commitment to responsive Web design with its 'develop once for use on all' approach to application development, simplifying updates and bringing a more consistent experience across mobile devices to citizens. It wants the same for its employees, with a mobile strategy that includes virtual desktops and specialized productivity apps to maximize anywhere, anytime effectiveness.
The top digital counties tend to evolve, recognizing the value of technology for innovation, using "new ideas to make life better for everyone who lives and does business in the county," said Todd Sander, the center's executive director.
Wake County scored a first place win in the 500,000 or more population category. Wake launched an open data portal to allow citizens and businesses access to a broad array of county data. The county also hired a data scientist to analyze disparate data sets and enable it to make more informed business decisions.
"This latest recognition of Cabarrus County just confirms what we already know and that is what an exceptional staff we have in our county.  As a commissioner, I see every day their commitment and dedication that keeps this county performing at the highest level possible," saic Cabarrus County Commissioner Diane Honeycutt.